Public partnerships
Leasing of personnel
Terveystalo offers diverse staffing services for public health care and private companies for short-term and long-term needs. Our range of services includes staffing services for primary health care, occupational health, specialized medical care, and oral health care, as well as fully outsourced nurse teams to provide home care for respiratory paralysis patients. We always tailor our staffing services to the customer's needs. The use of staffing services is a sensible solution in a variety of situations. Patients need quality care without long waiting lists, regardless of the availability of your own personnel. With the help of Terveystalo's employees, you can cover the vacations or longer absences of your personnel, acquire workforce to locations where it is difficult to recruit employees, or clear patient waiting lists. You can also outsource the recruitment and resourcing of personnel of entire functions to Terveystalo.
The service is easy to purchase. Terveystalo acts as the employer of the leased employee, and the responsibility for the employee lies with Terveystalo. We draw up the employment contract and take care of all matters related to the employment relationship, such as the employer's obligations and occupational health care, and the employee's administrative supervisor acts as the contact person between the customer and the employee. We have also included top-quality and easy-to-use remote services in our service portfolio for public sector customers, which means that we can also provide staffing services remotely if needed.
Table of Contents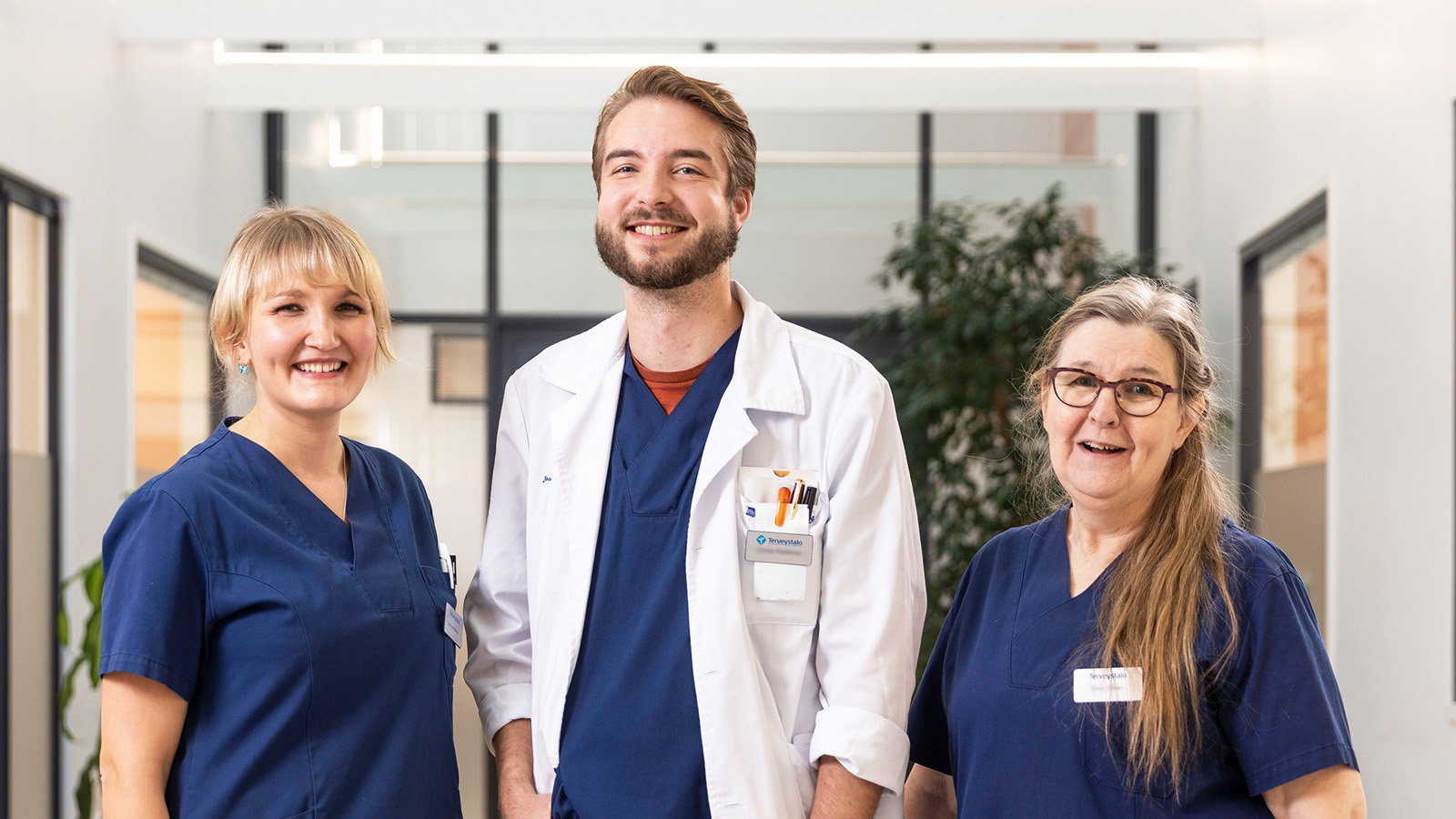 Meiltä voit vuokrata ammattitaitoisia ja työhönsä tyytyväisiä ammattilaisia.
Henkilöstöpalveluissa työskentelee noin 1300 aktiivista lääkäriä ja noin 200 hoitajaa.
Rekrytointiprosessimme on ammattimainen. Selvitämme terveydenhuollon ammattilaisten osaamisen ja soveltuvuuden tehtäviinsä.
Käytämme lääkäreiden perehdytyksessä luomaamme perehdytysmallia ja seuraamme perehdytyksen toteutumista. Vuonna 2022 95 % perehdytyksistä toteutui mallin mukaisesti.
Uusilla työntekijöillä on mahdollisuus kollegavuoroihin ennen ensimmäistä työvuoroa. ​
Seuraamme ammattilaisten suoriutumista kysymällä aktiivisesti palautetta asiakkaalta ja työntekijältä sekä käsittelemme mahdolliset ongelmat ennalta määritellyn prosessin mukaisesti.
Tuemme ammattilaisten kouluttautumista ja uralla kehittymistä.
Meillä on tyytyväiset työntekijät. Vuonna 2022 lääkäreiden eNPS oli 57 ja hoitajien 59!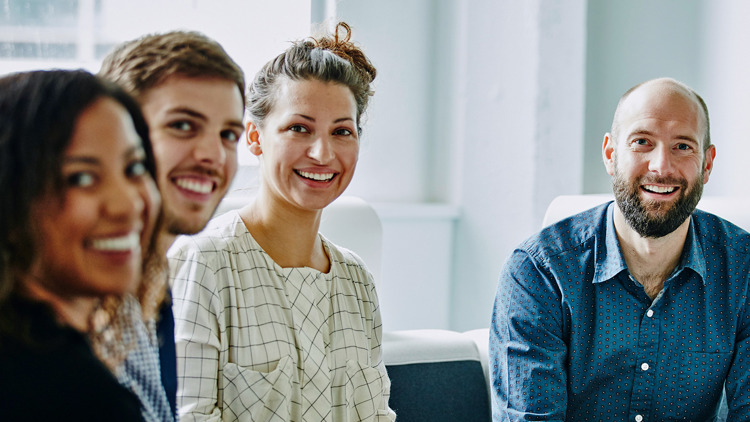 Olemme henkilöstöpalvelualan laadukkain kumppani.
Palvelun hankkiminen on helppoa. Terveystalo toimii vuokrattavan työntekijän työnantajana ja vastuu työntekijästä on Terveystalolla. Me laadimme työsopimuksen ja huolehdimme kaikista työsuhteeseen liittyvistä asioista.
Jokaisella tilaaja-asiakkaalla on oma asiakkuudenhoitotiimi, jossa toimii kokeneita rekrytoinnin ja resursoinnin ammattilaisia,

sekä lääketieteellisenä asiantuntijana vastaava lääkäri.

Mittaamme ja kehitämme toimintaamme laatumittareiden avulla, kuten ammattilaisten eNPS, lääkäripysyvyys, päivystyksen lääkäriresurssin turvaaminen, perehdytyksen toteutuminen ja päivystyskäyntien määrä ikääntyneiden vastuulääkäripalveluissa.
Lääkäripysyvyys hoivakoteihin tuotettavissa lääkäripalveluissa vuonna 2022 oli 94%!
Tavoitteenamme on kehittää palveluita yhdessä tilaaja-asiakkaan kanssa. Uskallamme tarjota näkemystä ja ratkaisuja asiakkaidemme haasteisiin.
Henkilökuntamme on saatavilla paikan päälle tai sujuvien etäpalveluidemme välityksellä.
General practitioners
Terveystalo provides general practitioner services to health centers, emergency departments, occupational health care, and for other needs of our customers, ranging from individual employees to the personnel resources of an entire unit. Our goal is to ensure that the customer is always supplied with the expert or service they need.
We operate with years of experience, which means that our physician recruitment and shift planning processes are refined and established. We are also happy to partner with our customers in the development of operations. We continuously develop our operations to better serve our customers.
Specialists
Terveystalo provides specialist services to public healthcare and private companies. Our range of services covers almost all specialties, from psychiatry to conservative and operative fields and radiology. We provide our customers with top-quality specialist services by tailoring the staffing service to their needs.
Health care personnel
We provide the public sector and companies flexibly with nursing personnel for busy peak periods or other prearranged needs. We supply workforce for a wide range of tasks. We employ, for example, nurse anesthetists, radiographers, instrument nurses, and coronavirus testers. Our personnel is skilled and professional, and all nurses have valid medication administration licenses.
In addition, we have extensive experience in arranging 24-hour home care services. Our home care customers are mainly respiratory paralysis patients or disabled people who need round-the-clock care. The care team usually consists of 4–6 nurses who work at the customer's home. The nurses engage in multi-professional cooperation with the other health care professionals involved in the customer's care in order to ensure that the customer has the best opportunities for leading an independent and normal life.
Oral health care professionals
We supply you with experienced and skilled dentists, dental specialists, dental hygienists, and dental assistants for both short-term and long-term needs for daytime work and emergency services.
In addition to leasing oral health care personnel, we offer a variety of other services, from the clearing of waiting lists to more extensive partnerships. Read more about our oral health services >
Other experts
Our staffing services can also supply you with the suitable professionals for your needs from other professional groups. Do not hesitate to contact us if you need social and health care professionals.
Terveystalo is Finland's leading health care service company with the largest network in the country
Thanks to our nationwide network, comprehensive health services, remote solutions, and experienced experts, our services are always available close to the customer. For public organizations, we offer many flexible ways of purchasing services and solving needs.