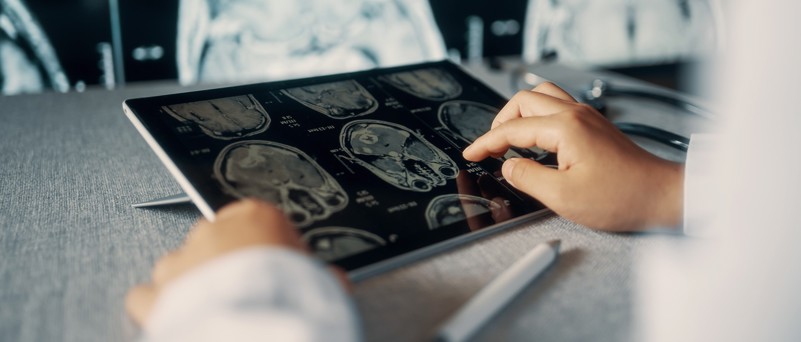 Occupational healthcare
Digital services
Terveystalo has Finland's most comprehensive perspective on employee well-being and the factors that affect work ability. With the help of this information, we support your company in the management of employee work ability, anticipate risks and create ways in which we can work together to build healthy work communities from healthy employees and successful companies from healthy work communities. Our digital services provide you with comprehensive information on your employees' health, helping you make the right moves to build your company's success and well-being.
At the forefront of the digital transformation of the healthcare sector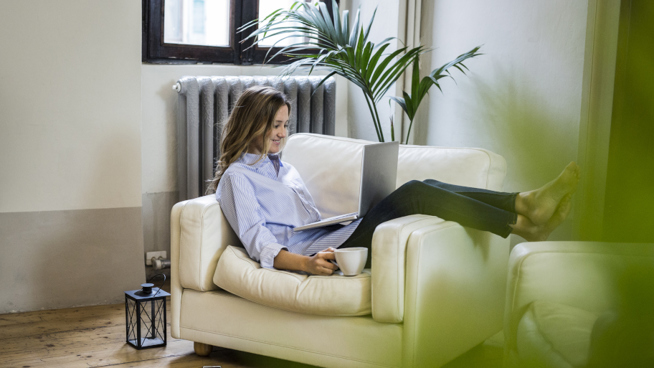 Treatment regardless of time and place
Treatment no longer depends on time or place – you can now get an appointment with a physician quickly from the comfort of your couch at home.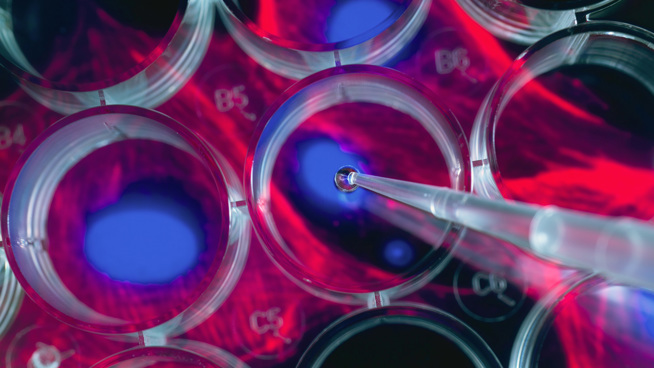 From treating illnesses toward proactive medicine
Our medical professionals can already predict work ability risks with the help of AI solutions.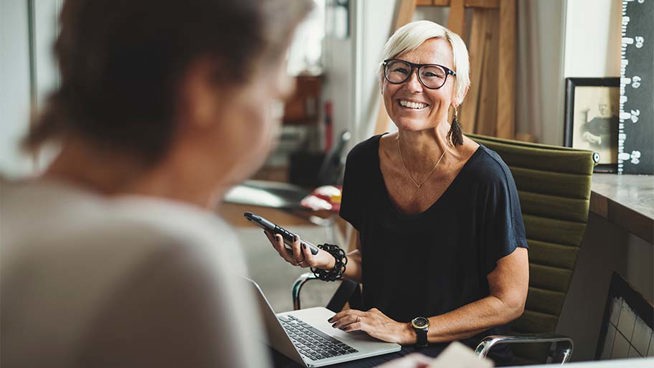 Data-driven work ability management
We support your company's work ability management by providing comprehensive data of your company's state of health and targets for development.
Digital health no matter the role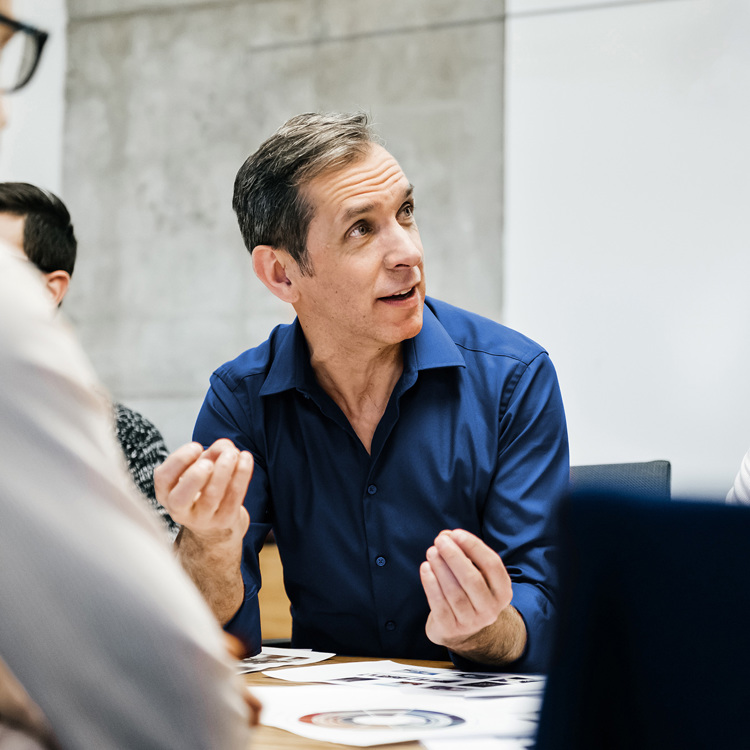 Providing HR decision-makers with clear guidelines for building a healthy workplace
We are the first in the market to combine the full range of digital services necessary for work ability management in a single channel. Our digital services translate the data into work ability management indicators and support seamless communication with the occupational health team.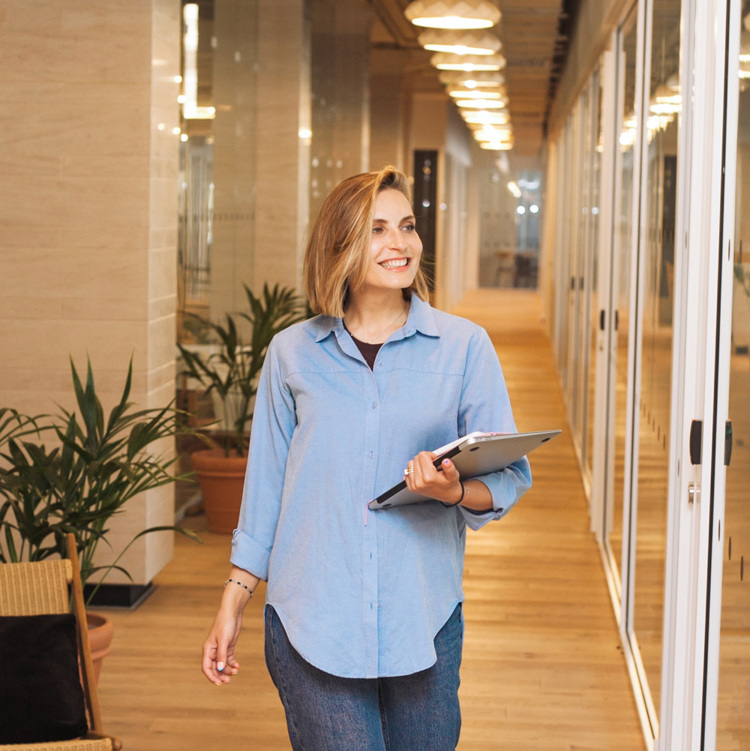 Supervisors have their most important work ability partner always in their pocket
Supervisors play an indispensable role in building the work ability, health and well-being of the work community. Our digital services support supervisors at every stage by reporting the team's work ability situation, creating alerts about work ability risks, reminding the supervisors of the necessary measures, making reports easily accessible and enabling agile communication with the occupational health team.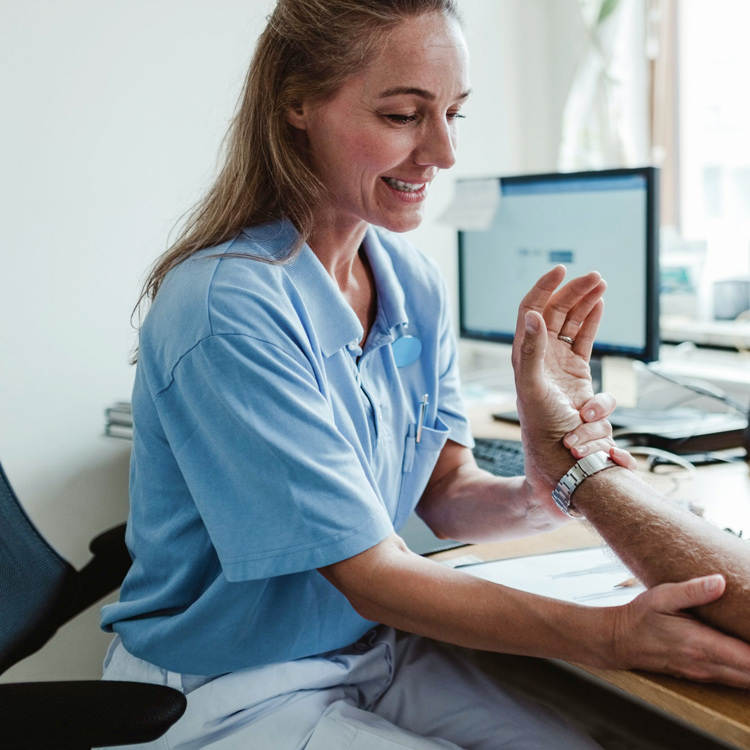 Award-winning digital tools guide the work of medical specialists
Our digital tools for healthcare professionals have won international awards and summarize a tremendous amount of patient data to suit the physician's needs. Data-driven management extends all the way to individual care. Next-generation technology predicts early risks of reduced work ability, enabling even earlier and more targeted support for maintaining work ability.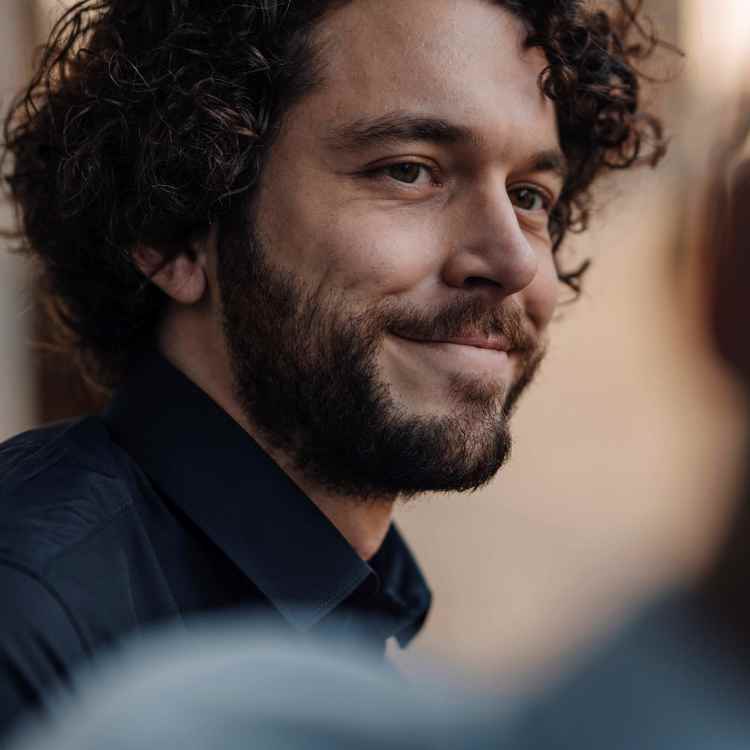 Your employees can access a physician 24/7
By providing your employees with quick treatment regardless of time and place, you ensure the future health of your company. The award-winning Terveystalo app includes easy appointment booking, health information, laboratory results, prescriptions, vaccinations and reminders as well as remote services, such as chat services.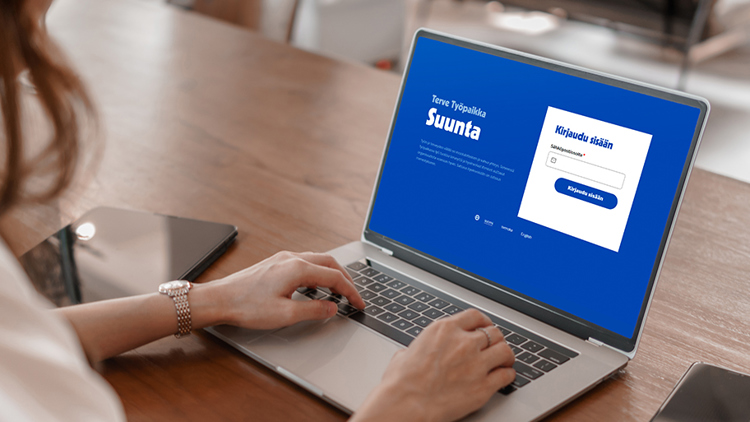 The digital Suunta service elevates occupational healthcare cooperation to a new level
Effective occupational healthcare cooperation needs to be made possible through a single digital channel. That is why we developed the first service in the market to combine everything you need to build a healthy workplace community. We develop Suunta in continuous cooperation with our customers to work toward a smarter platform that channels information based on your needs and enables timely responses.
Working for a healthier life