Payment options at Terveystalo
Learn more about the payment options and pay for your visit to Terveystalo in the way best suited to you. If you need some flexibility in making payments, we offer Terveystalo Invoice and Terveystalo Financing.
Payment methods accepted at our clinics
Credit cards: Visa, Eurocard, Mastercard, American Express

We do not accept cash payments.
Payment methods online
Your bank's online payment

Credit cards: Visa, Eurocard, Mastercard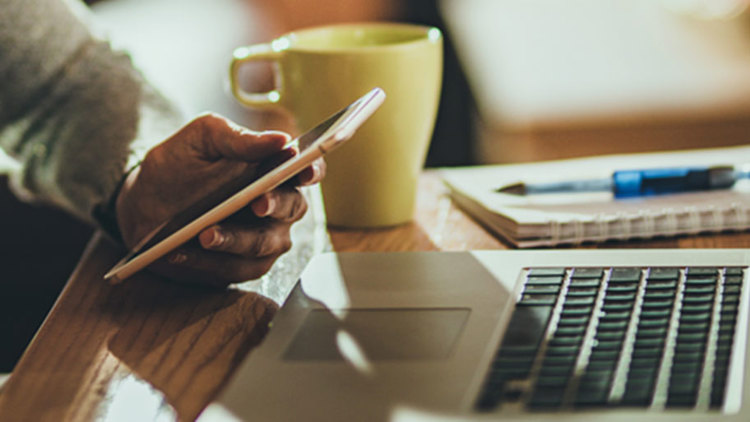 You can now easily pay for your appointment online
Open the Terveystalo app or log in to the Payments section of our website and pay for your appointment easily, quickly and safely. The information of the payments you make online will be saved, and you can download the payment receipts if needed.
Do you need more flexibility in making payments?
With Terveystalo Invoice, you will have more time to pay and can pay for your appointment in one or several installments. With Terveystalo Financing, you can get a loan for larger procedure, examination or surgery costs. You can ask more when visiting our clinics.

When insurance pays for your appointment
If needed, check the contents of your insurance with your insurance company. We take care of the customers of all insurance companies so that all matters related to insurance compensation can be handled easily.

When occupational health pays for your appointment
The occupational healthcare agreement made by your employer determines what your occupational health covers. When you book a time online or with the app, the reservation will automatically offer you a time for your own occupational health team's members. You can check whether a certain service is covered by occupational health or whether you must pay for it yourself from your employer or our customer service using the number 030 6000*.
When a sickness or insurance fund pays for your appointment
Check with your sickness and insurance fund to see which services are covered by the fund. If the Terveystalo service you used is covered by your sickness or insurance fund's direct charging contract and you have identified yourself as a member of the fund, we can invoice the services covered by the contract directly to your fund. You will pay any potential deductible yourself in conjunction with your appointment by either bank or credit card. We generally invoice chat and video appointments as online payments, and you can apply for any potential compensation from you sickness or insurance fund afterwards.
Frequently asked questions about payments and invoicing
Here, you can get support and additional instructions for the most common problems.