References
Pirkkala takes a progressive approach to work ability management
In the municipality of Pirkkala, clear and systematic occupational healthcare cooperation has already produced measurable results within a year. A progressive atmosphere helps to build effective work ability management, which has led to a reduction in sickness absences in the municipality.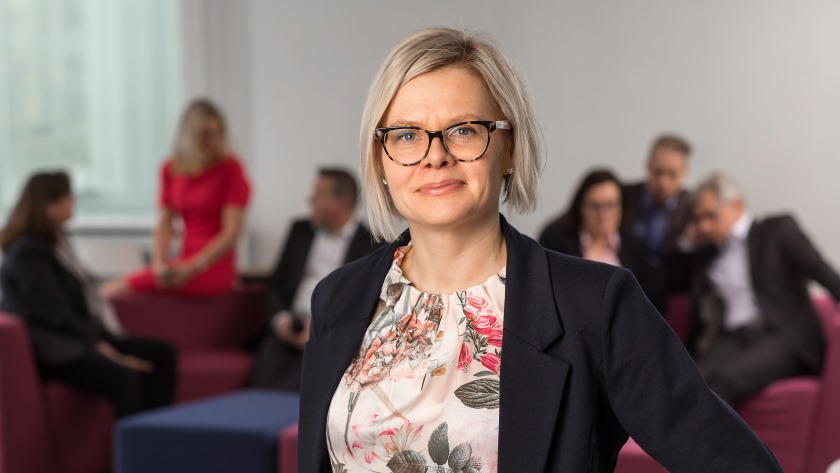 Day care center, office, construction site. The workplaces of Pirkkala municipality's employees are diverse, and this must also be taken into account when looking after employees' well-being. Sitting in an office and physical work put different strains on the body.
"In Pirkkala, our aim has been to reduce long sickness absences in particular. We believe that easy-to-use tools and systematic monitoring play an important role in achieving good results. The effective occupational healthcare cooperation has been of great help to us," says Jenni Harjula, Human Resources Director of Pirkkala Municipality.
Management by knowledge brought sickness absence down rapidly
The cooperation between the municipality of Pirkkala and Terveystalo, which started in 2017, has already yielded results in a short time: both costs and sickness absence have started to decrease. The sickness absence rate has already fallen by 0.7% after the first year, and the results of longer-term cooperation will be even more visible.
"Occupational healthcare is not a sprint but a marathon. It usually takes two to three years of long-term cooperation before the work starts to produce visible results. In Pirkkala, cooperation has gotten off to an exceptionally good start; the municipality has adopted an open-minded approach from day one and actively started experimenting with new tools and reporting models. In Pirkkala, the leaders have understood the importance of work ability management, which has enabled efficient cooperation," says Tiina Äijälä, Terveystalo Account Manager for Pirkkala Municipality.
In Pirkkala's work ability management, management by knowledge is important, as the job descriptions in the municipality are varied. Online tools can be used to pinpoint development needs in different departments and functions. The Sirius HR tool was introduced right from the start of occupational healthcare cooperation in Pirkkala to help managers monitor sickness absence trends, address problems and support employees at an early stage.
"We had been missing a reporting system to support the work of managers. Sirius HR helps you to understand the reasons for employee sickness absence. The system is modern and easy to use, with clear graphics to help you understand where you are. For example, if we notice an increase in musculoskeletal problems, we work with occupational health to see what can be done about it," says Harjula.
Chat and other services around Finland
In Pirkkala, the new systems have been warmly welcomed. For example, the chat appointment has been widely used; it is a cost-effective service that takes just a few minutes and does not require a physical visit. In addition to the online tools, the personnel in the municipality of Pirkkala value the extensive network of experts. Pirkkala has signed a comprehensive occupational healthcare agreement covering all Terveystalo sites:
"It is important to us that our employees have access to treatment here in Pirkkala if they want it. However, the comprehensive agreement also allows access to treatment in the evenings and at weekends throughout Finland. On holiday, for example, you can visit the local Terveystalo clinic anywhere in Finland. We are closely monitoring costs, and the comprehensive contract has not caused them to rise excessively," Harjula points out.
In Pirkkala, the municipality employees' work ability is being developed in a strong spirit of cooperation. Terveystalo's occupational health team and the municipality's accident insurer and pension insurer meet at regular work ability management steering group meetings to find the best ways of working together to support personnel work ability in the municipality of Pirkkala. Expertise is put to practical use.
"Terveystalo has brought us an enormous amount of added value. A comprehensive network of experts, effective tools and clear roles for the occupational health team have made cooperation fruitful. We have received a lot of support for management and proactive work. If we think about occupational safety management, Terveystalo's experts often already have experience in the area. We have a lot of will to develop our proactive work and, for this, we have received excellent support from our occupational health team," says Harjula.
Terveystalo's services meet all the healthcare needs of the public sector – to the desired extent, flexibly and cost-effectively.