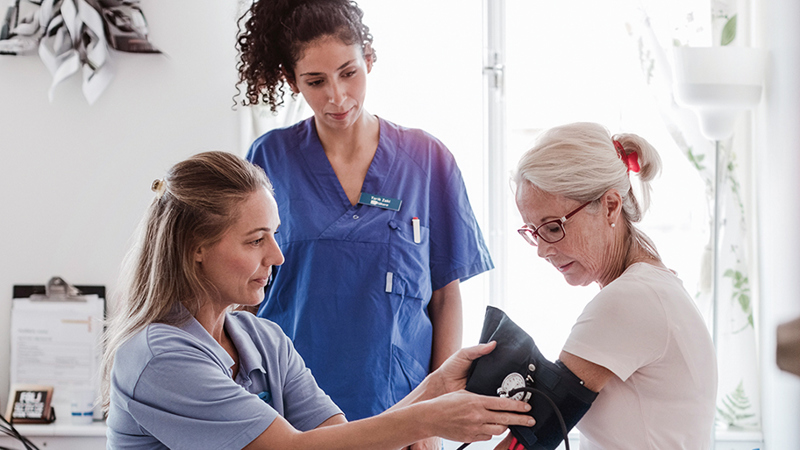 Get occupational healthcare
Terveystalo Premium – we look after your health
If you want to take good care of yourself, and you value high-quality and personalized health services, Terveystalo Premium is the right choice for you. We respect your time and privacy. Our job is to promote your well-being and health with a proactive and flexible approach.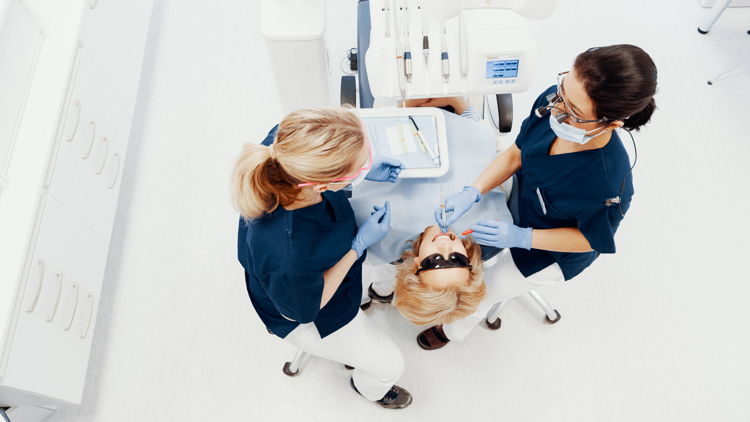 Personalized care to promote health and well-being
We are your partner in health and well-being. We want to promote your health with a proactive and flexible approach. You can become a Terveystalo Premium customer either privately or through a corporate customer relationship. The Premium service package includes personalized health examinations at agreed-upon intervals, including the necessary tests, meetings with a Premium physician and Premium nurse, and a personal health plan that we use to look after your well-being. The health plan takes into account your personal factors and needs related to promoting your well-being and health, and we refer you to the appropriate specialists according to those factors. Terveystalo's comprehensive network of specialists in nutrition, exercise and mental well-being, along with Terveystalo's high-quality partners, support you in maintaining your well-being.
Could we also support your organization? We are happy to provide you with more information on our Premium services.
Send us a contact request and we will get back to you soon.
Submit a contact request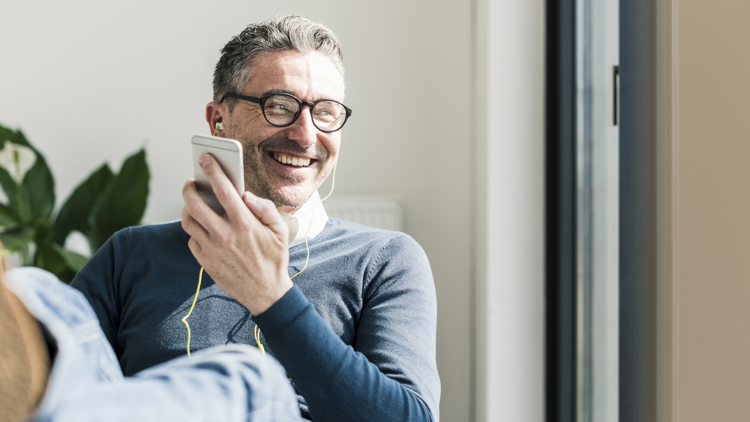 You can reach us 24/7
As a Terveystalo Premium customer, you can reach us 24/7.

You will have a single phone number and e-mail address for all of your correspondence and the coordination of your healthcare.

Our experts provide you with quick and flexible service according to your schedule.

Urgent health issues and the renewal of prescriptions, for example, can also be handled via the Premium chat 24/7.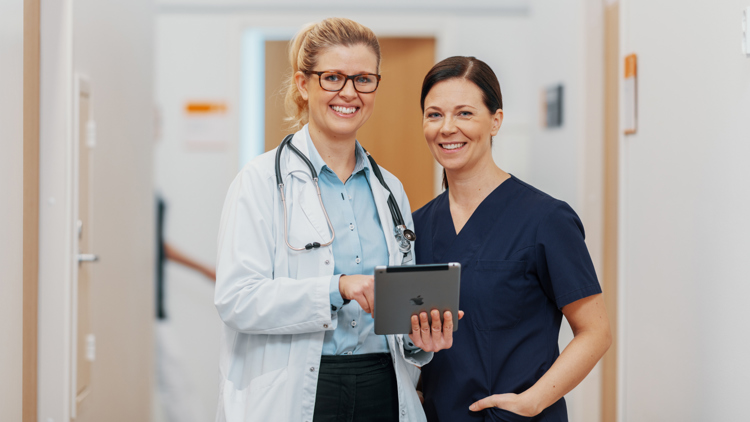 Convenience and comfort
The highly competent personnel of Terveystalo Premium support and look after your health, and the management of your health and well-being is in a single pair of hands. You will have access to a comfortable private waiting area and consulting rooms, with a separate entrance, at Terveystalo Kamppi.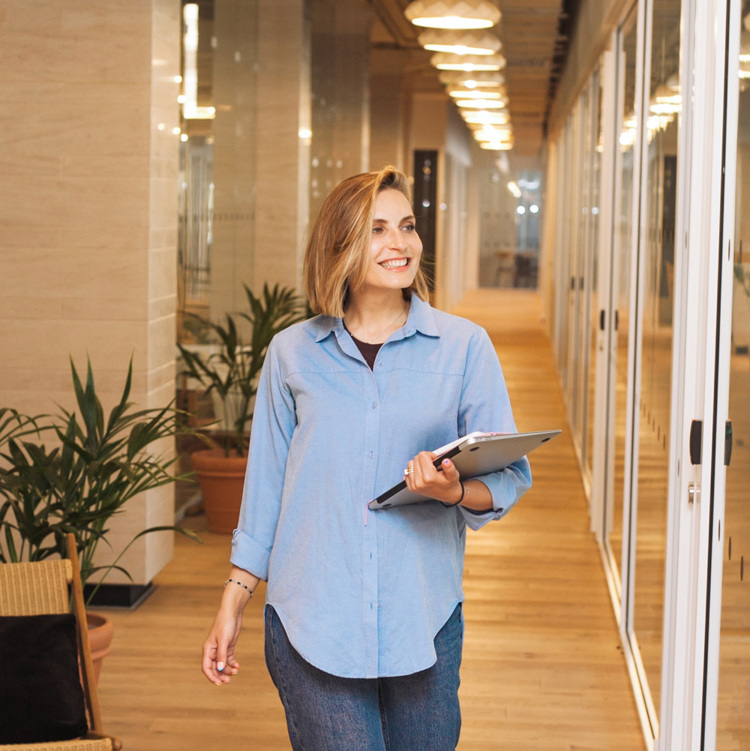 Our expert network supports you
Whether your goal is to ensure adequate recovery or to maintain your physical fitness or mental well-being, Terveystalo's extensive network of experts has the right professional to support you. You will have access to the support of experts in leadership and management, as well as high-quality clinical competence. The specialists at the Kamppi hospital and clinic and the services of our extensive national network of clinics are at your disposal, regardless of time and place.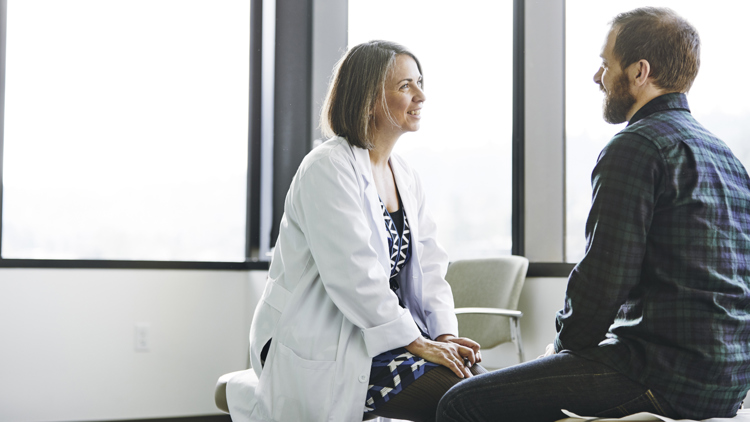 Good health for executives benefits the entire organization
Executives should have better-than-average health and energy levels, as they have a direct impact on their company's workplace atmosphere and, consequently, the financial results. Good executive health benefits the executives themselves, the entire workplace community and working life in Finland. "The Premium service provides us with the opportunity to build long-term and comprehensive doctor-patient relationships," says Pekka Aroviita, the physician in charge of the Premium service. "The physician gets to develop an in-depth understanding of the customer's situation and background. Various procedures, tests and treatments are considered based on the customer's needs, using a multidisciplinary approach and leading experts in their respective fields. The approach to maintaining and improving the customer's well-being is always planned together with the customer, taking their individual needs into account."
Premium looks after executives
Terveystalo Premium suits executives, management teams and key employees whose well-being has a direct impact on the company's result. People whose potential illness has many other repercussions besides mere sickness absences. Key executives are subject to high expectations. Responding to —and exceeding— those expectations requires good mental and physical balance, durability and the ability to recover quickly. The highly competent personnel of Terveystalo Premium specialize in recognizing the health-related challenges of people who have highly demanding jobs. We understand the psychological stress factors involved in leadership and the factors that consume people's energy. We are familiar with the pressure involved with executive roles, scheduling changes and the stresses of travel. These are all taken into account in the personalized Premium service. A key employee's illness or disability may pose a risk to the continuity of the company's operations. Our goal is to maintain and promote the health and well-being of the organization's key individuals so that they can meet the demands of the job, enjoy good health in their free time and develop their own ability to maintain a high level of well-being. We are committed to Terveystalo's promise: "Quick access to high-quality care". Instead of merely reacting, we take a proactive approach: the best illness is an illness avoided. A key employee who is fit and healthy is a key employee who can perform at a high level and produce excellent results.
Request a quote