For customers
Visiting with a child
Children are always welcome at Terveystalo. Our pediatricians, nurses and other experts ensure that children's appointments and hospital visits go as smoothly as possible. You can ask our medical staff for advice on any matter related to a child's appointment.
Before booking an appointment for a child
Download the Terveystalo app and add yourself as the child's guardian to act on your child's behalf. In the app, you can easily book appointments for your child, use the chat service with the child's profile, view the child's laboratory results, and keep the health information of the whole family in one place. To add the data of a child over the age of 12, we need the child's consent. In this case, please contact our customer service.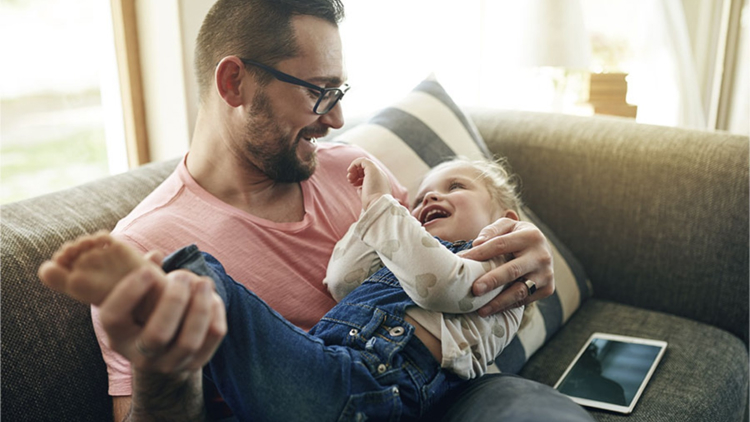 See further information on acting on your child's behalf
To be able to act on your child's behalf in all our digital services, you must add yourself as the child's guardian. See further information and easy instructions.
Preparing for an appointment with your child:
If your child is visiting Terveystalo for the first time, print and complete the basic information form and bring it with you to the appointment. Alternatively, you can also complete the basic information form at the clinic during registration.




Especially younger children should be prepared in advance for the upcoming appointment. It is a good idea to tell the child where you are going and what is going to happen during the day.




The new environment and equipment, unfamiliar people and the upcoming procedure may frighten the child, which is why it is important to strengthen the child's sense of security. Sometimes it can help if the child brings their own stuffed animal to the appointment. All our clinics have toys, books and drawing supplies available to pass the time, although possible influenza season restrictions are always taken into account.




If the child is worried about blood tests or future examinations, you can always ask our medical staff for tips to make things easier for the child. They are experienced in telling children about things in a way that reduces fear.