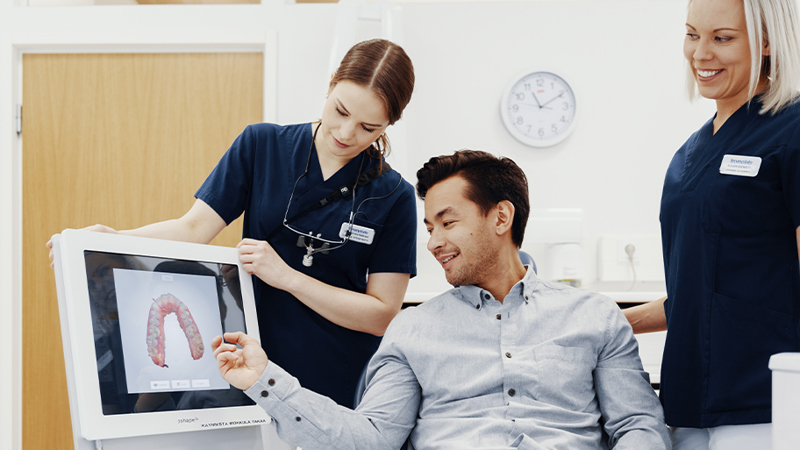 Get occupational healthcare
Dental care complements occupational healthcare
Terveystalo's diverse range of services includes high-quality occupational dental care by a dentist and dental hygienist, enabling you to offer comprehensive occupational healthcare to your personnel. Good dental and oral health contribute to good overall well-being and promote work ability. By offering dental services as part of occupational healthcare, your company can stand out in the recruitment market and improve employee retention.
The reasonable* costs of dental care offered by a company to employees can be a fully tax-deductible expense, and the benefit can be tax-free for the employees. Any Kela compensation received by the company for occupational dental care reduces the costs. You can provide your employees with access to dental care easily by adding the services to your occupational healthcare agreement. A company-specific annual cost ceiling for occupational dental care can be defined in the agreement. The annual cost can be set within the range of €75–3,000/employee/year. Contact your occupational health contact person, request an offer directly here or call us on 030 633 9529.
Request a quote
*) Companies themselves must check the tax treatment applicable to them.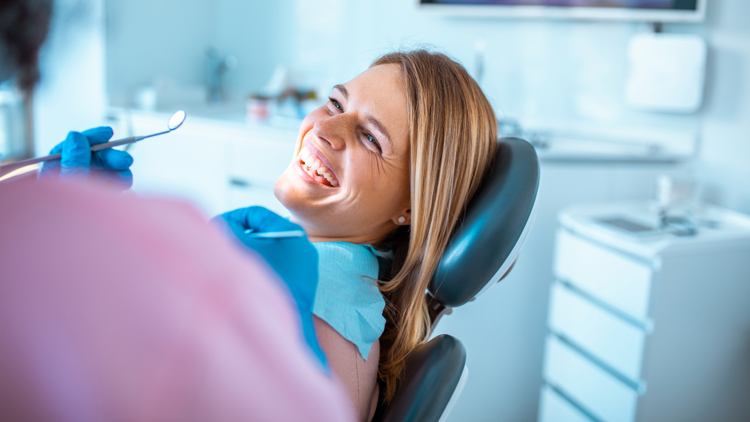 What makes the provision of occupational dental care a worthwhile investment?
Good dental and oral health contributes to good overall health.

When the employer provides dental care, the threshold for seeking treatment is lower and the risk of acute problems is reduced.

Quick access to care and flexible appointment hours reduce absences from work.

Dental care is an equal benefit for all employees and fully tax-deductible for the company.