Digital services
Suunta is a new digital tool for work ability management
Effective occupational healthcare cooperation needs to be made possible through a single digital channel. That is why we developed the first service in the market to combine everything you need to build a healthy workplace community. We develop Suunta in continuous cooperation with our customers to work toward a smarter platform that channels information based on your needs and enables timely responses.
Leading digital occupational health cooperation tools in one package
Action plan conveniently online
With Suunta, you can conveniently create your action plan online and subsequently supplement the plan together with the occupational health team.
Real-time view of progress toward targets
You will have a clear, real-time view of progress toward your company's targets, and you will be able to monitor key indicators, such as the costs of work left undone, the health rate and the development of sickness absences.
Smooth communication with your designated occupational health team
You can communicate efficiently and securely with your occupational healthcare cooperation on all aspects of occupational healthcare cooperation.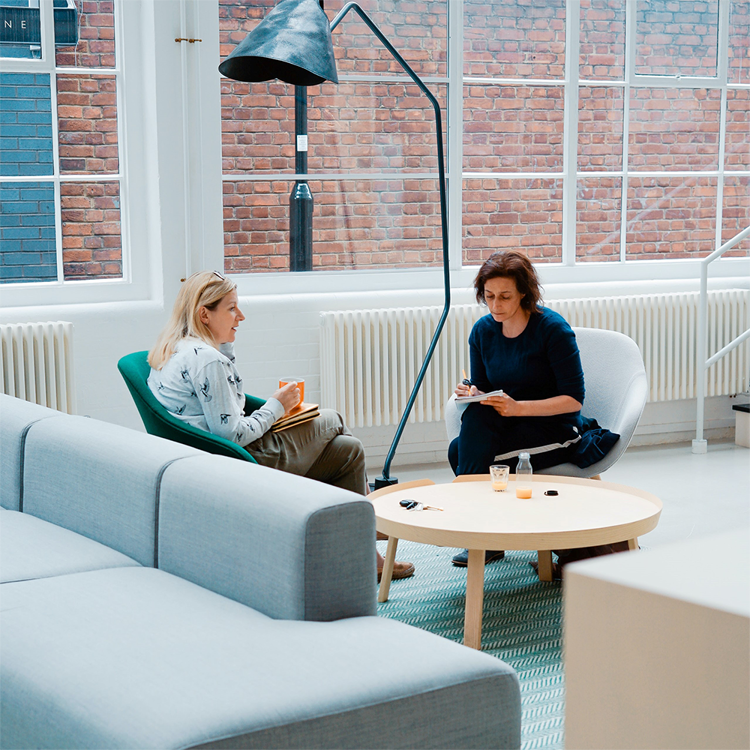 Data and advanced analytics support effective management
Terveystalo has Finland's most comprehensive perspective on employee well-being and the factors that affect work ability. The data we have at our disposal, and the professionals who understand that data, enable us to identify and anticipate work ability risks before they materialize. Our Suunta service gives you access to comprehensive data, insight and analytics on phenomena related to health and well-being. Data is displayed in the Suunta service as work ability management indicators.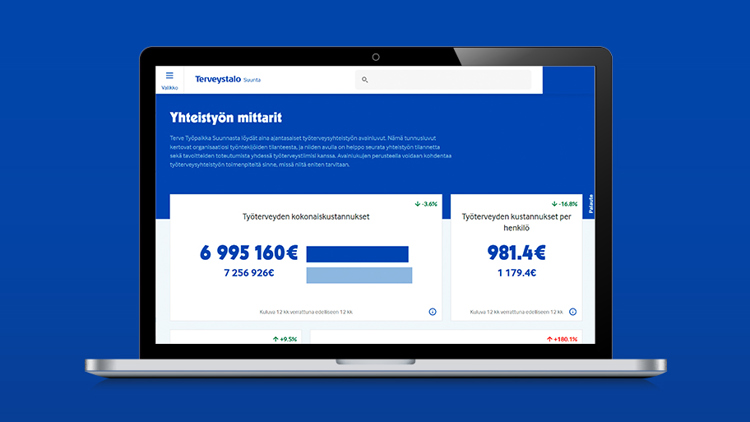 Suunta creates the conditions for seamless cooperation
Suunta takes interaction and communication to a new level. You can conduct all of your communication concerning occupational health in a digital and secure manner.

Key ERP and user management functions in a single channel.

Suunta provides an overview of the costs of work left undone, as well as the quality and impact of cooperation.

Suunta's smart reporting system highlights relevant data automatically.

Effective work ability management with the help of the only tool on the market that offers a full range of work ability management services in a single channel.

Suunta also includes workplace survey monitoring and summaries.
Request a quote for our occupational health services
Our digital services are at our occupational health customers' disposal. Request a quote for our occupational healthcare services, and we will help you build the right package for your company.
Request quote