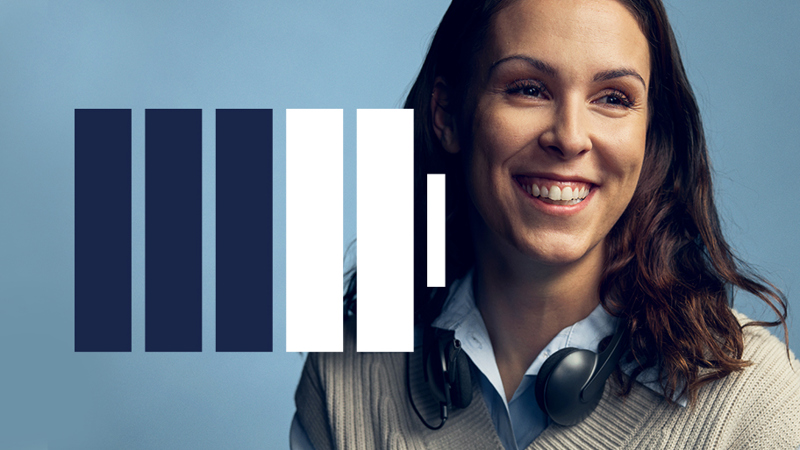 Consultation for work ability management
Work ability effectiveness
Today, work ability management plays a key role in every organization as it is a central part of building and maintaining a healthy work community. The accelerating pace of working life, the competition for the best employees and the employees' ability to cope are challenges faced by all organizations. Occupational healthcare is a partner that helps make strategic work ability management into an effective system and part of modern management and leadership. Using Terveystalo's data, we improve your insight into your organization's current state, refine your goals, and build a foundation for comprehensive work ability management. Our experienced work ability management consultants and top occupational health experts will help you make work ability management into a strategic entity where business-driven work ability management replaces partial optimization.
The effectiveness of work ability management is based on anticipation, harmonized management of work ability risks, and multiprofessional cooperation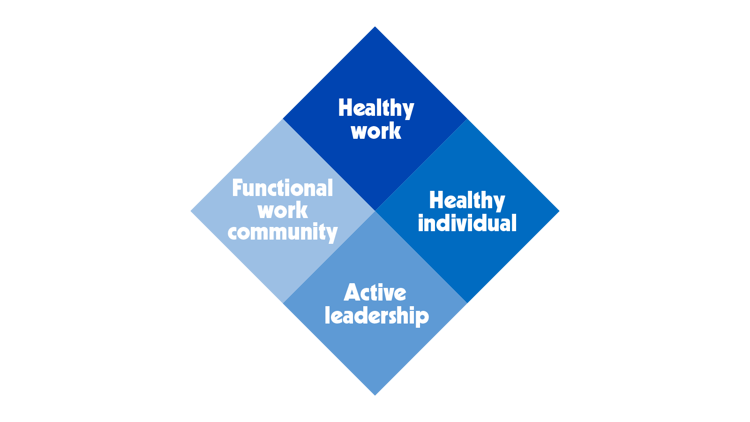 Healthy Workplace – a new perspective on occupational healthcare cooperation
We have provided effective, preventive healthcare services to our customers for two decades. During this time, we have accumulated the market's most comprehensive experience and knowledge of Finnish workplaces and the direction they are taking. To proactively meet the needs of future work and workplaces, we must adapt and develop work instead of expecting people to change.
The development of work ability and work call for comprehensive, long-term strategic management instead of partial optimization. This is why we offer business-driven, effective consultation for work ability management. Our consultation provides an overall insight into the development of work by addressing the key root causes and the strategic management of work ability. This helps healthy work communities evolve into successful companies – both now and in the future.
Consultation builds around the pillars of Terveystalo's Healthy Workplace operating model – healthy work, a functioning work community, active leadership and healthy individuals.
Work ability follows from good management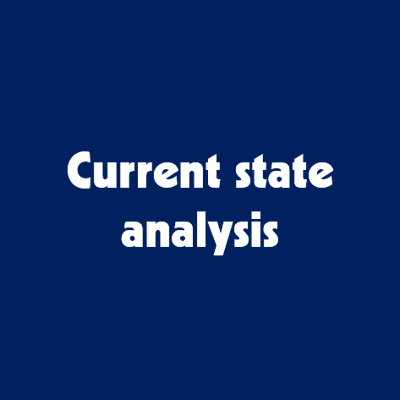 Our experienced consultants will create a situation picture of your organization's current state, using Terveystalo's extensive data bank. The analysis reveals the root causes and enables the construction of a set of indicators for predictive work ability management, combining Terveystalo's data and the organization's HR indicators.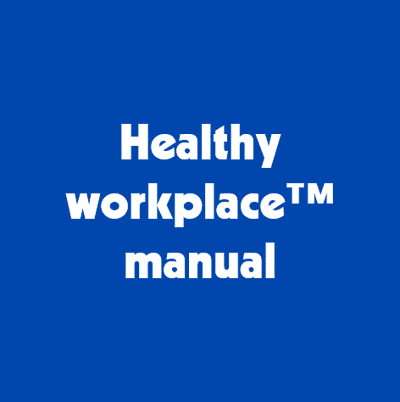 We will prepare a proactive and effective manual for work ability management, which compiles the key operating models for work ability management that are best suited to your organization's needs in a single volume. The manual clarifies supervisors' roles and responsibilities in work ability management. Straightforward operating models are part of good and fair leadership and management.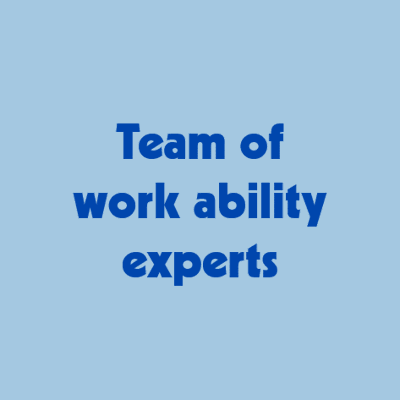 Our team comprises various occupational health and work ability management professionals, including organizational psychologists, top medical specialists, and data analysts. Our team of experts will help you carry out your development plan from strategy to operational work ability management.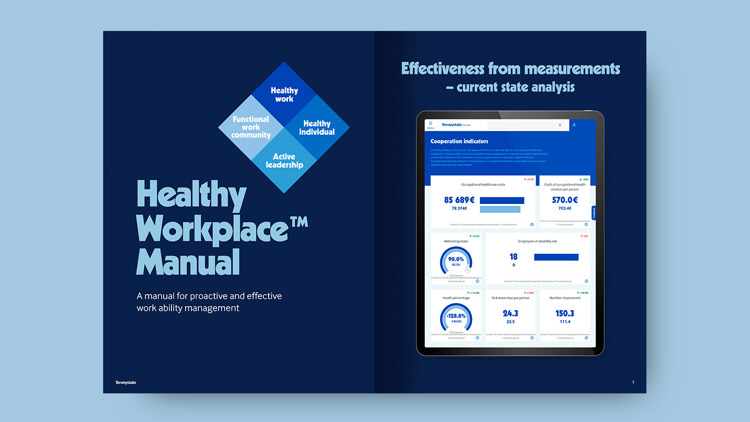 Work ability handbook – A daily assistant for supervisors
The most important operating models and instructions for proactive and effective work ability management can be found in this volume. Straightforward operating models are part of good and fair leadership and management, and they also make for harmonized management practices.

The content of the manual will be prepared jointly with the customer company. The company's own operating models and processes for work ability management will be incorporated into the manual. If the company does not have its own operating models, these can be jointly created, based on Terveystalo's ready templates. Models that reflect the company's own corporate culture take root in daily operations.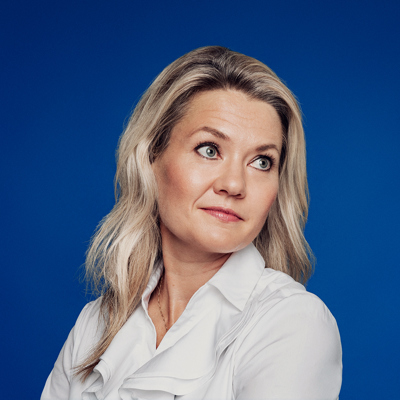 Johanna Kivimäki
Johanna is a senior consultant at Terveystalo. She has worked in HR for 15 years, in roles such as HR director, consultant, and customer manager. Johanna is passionate about helping company management and HR make Finnish workplaces healthy and productive. During her career, Johanna has built effective cooperation and operating models for work ability management jointly with customers, as well as coached and trained management, supervisors, and individuals. The work ability management service is close to Johanna's heart, because she would like work ability management to be made part of daily leadership and management in every workplace.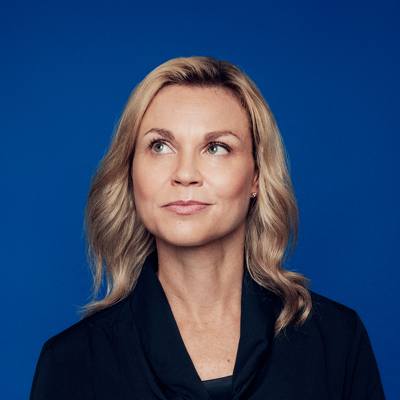 Tiina Loikkanen
Tiina is a senior consultant at Terveystalo. She has 15 years of experience at pension insurance companies, where she developed and implemented corporate customers' business-driven processes for work ability management, as well as provided coaching in the field. Tiina has worked with organizations from different sectors and of different sizes, which has made her very familiar with Finnish workplaces. Tiina enjoys situations in which old structures are dismantled and new ones are created. She does not hesitate to challenge and change thinking to ensure that cooperation results in work ability management processes that are productive and suitable for the customer's corporate culture.
Why choose Terveystalo's work ability management consultation?
Leading partner for workplaces
Occupational health and work ability management are part of our core business. We use provenly effective tools for work ability management and have access to the best competence in the field.
Lead with knowledge,
eyes set on the future
We can create a realistic analysis of the current state of your organization's occupational health and work ability management by using Terveystalo's large data bank. We can also use our data to predict trends and development.
Avoid pitfalls
We provide management and coaching to put the jointly agreed operating models into practice and support supervisors and employees in their own work ability management.
Support from your team of top specialists in health and work
You will be supported by our extensive network of experienced specialists in various fields, ranging from organizational psychology to medicine.
Monitor effectiveness transparently
We use well-established indicators depicting the effectiveness of occupational healthcare cooperation and work ability management
From structures to the individual
We ensure that the operating models for work ability management determined by the national team and account manager transfer coordinately to the occupational health teams.
Get in touch
Leave us your contact information and we will contact you as soon as possible.