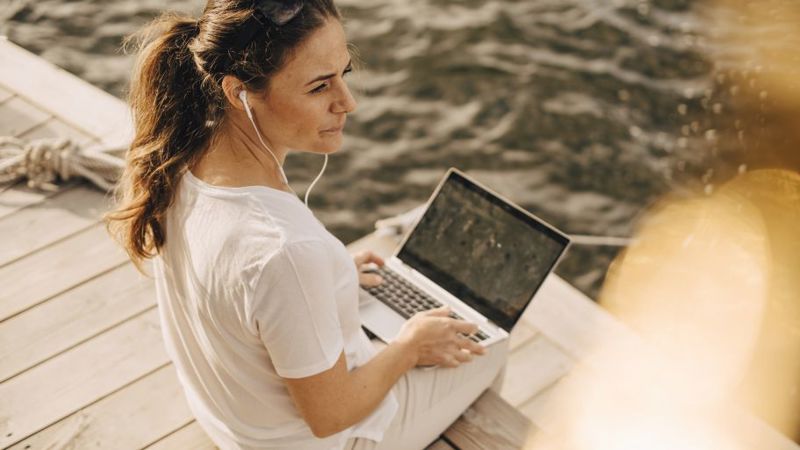 Quality and Responsibility
Ethical business
Operating ethically and responsibly is an integral element of Terveystalo's values and strategy. Terveystalo's Code of Conduct and Supplier Code of Conduct provide a framework that helps us ensure that we act in accordance with our values, internal guidelines and applicable laws. They support a company culture that takes ethical perspectives into account and combines a high work ethic, professionalism, solution-oriented cooperation and the pursuit of measurable impact in everything we do.
Values guide our work
| Putting people at the center | Medicine is our compass | For the common good |
| --- | --- | --- |
| We take responsibility for everyone's health and well-being, the opportunity to lead a good life. Together, we work for the best of our customers, and the customers show us the direction of our renewal. We help each other and value all of our professionals. | Everything we do is based on medicine and science. The effectiveness of care and our customers' well-being guide all of our decisions. | Through our operations, we build a healthier and wealthier society, and provide effective treatment. We share information and invite discussion. We create better health care for everyone: customers, professionals and society. |
We train our personnel to comply with the Code of Conduct and ethical requirements
The Code of Conduct translates our values into concrete principles that form a foundation for our daily work and decision-making. Values and ethics are emphasized in Terveystalo's work through the requirements of the sector. Terveystalo's business is guided by legislation governing the sector and private health care services as well as the requirements set by authorities. The work of healthcare professionals is also guided by the ethical standards of professional groups. In addition, Terveystalo's own Code of Conduct provides an overarching guideline that is shared by everyone at Terveystalo and which we all adhere to. The Code of Conduct addresses a wide range of topics, including anti-corruption and bribery, compliance with fair competition and environmental requirements, privacy protection, patient safety, employee equality, non-discrimination and freedom of association.
In 2021, we updated our orientation training on correct action and the Code of Conduct. An entirely new course was created for employees and practitioners who engage in clinical work, while the course designed for administrative employees was updated with new questions. The purpose of the courses is to build an understanding of why compliance and ethical responsibility are important and how they are related to the day-to-day actions and decisions by everyone at Terveystalo. A further goal of the training is to create a better understanding of key themes related to ethics, including fair competition, the avoidance of conflicts of interest, the prevention of bribery, data protection and reporting misconduct. The goal is that 100% of employees complete the Code of Conduct training. The updated Code of Conduct has been well received by our employees – it has had a positive effect on the experienced significance and sustainability of work.
Anti-corruption and bribery
In the area of anti-corruption and bribery, Terveystalo complies with the law and other applicable regulations. Terveystalo is also committed to the UN Global Compact initiative and its anti-corruption principles. Our operations are also guided by our Code of Conduct, which includes anti-corruption and bribery guidelines regarding, for example, giving and accepting gifts and hospitality as well as the avoidance of conflicts of interest.
The prevention of corruption is included in Terveystalo's Code of Conduct, which addresses the giving and accepting of gifts and hospitality, sponsorships, accepting and making donations, understanding and avoiding conflicts of interest as well as the rules pertaining to lobbying. We emphasize that, at Terveystalo, we do not offer, give, request or accept gifts or other benefits that could affect business decisions or have considerable personal or financial value. We also do not make financial contributions to political parties or fund the election compaigns of individual candidates.
Respecting human rights
Terveystalo does not tolerate any form of discrimination, harassment, bullying, racism or inappropriate treatment, nor does Terveystalo condone the use of child labor, any form of forced labor or other human rights violations in its own operations or its supply chain. Terveystalo respects the human rights set out in the UN Declaration of Human Rights as well as the workers' rights defined by the International Labour Organization (ILO) and related international conventions. The company is committed to the UN Global Compact initiative and its principles pertaining to human rights and labour rights. Terveystalo's suppliers are also expected to comply with these principles and respect internationally recognized human rights. Principles related to human rights are included in Terveystalo's Code of Conduct and Supplier Code of Conduct.
Maintaining a competitive advantage and responsible marketing
Terveystalo's Code of Conduct includes a commitment to fair competition. We compete fairly, with integrity and in compliance with the applicable legislation. All of our employees are required to comply with laws, regulations and internal guidelines pertaining to competition. We respect the intellectual property rights and confidential information of others. In its marketing activities, Terveystalo is committed to complying with the ethical guidelines governing the marketing of medical services. The marketing of medical services must provide patients with accurate and reliable information on the services provided by physicians and health care service providers, thereby giving patients the opportunity to obtain factual information and support patients' freedom of choice in seeking medical care.
The responsibility of suppliers is ensured by the supplier code of conduct
Each year, Terveystalo buys services, materials and supplies for its clinics from more than 4,000 suppliers. Consequently, the network of service providers and suppliers of goods – and good supplier cooperation – play a key role in our operations. We want our contractual service providers and suppliers of goods to be aware of Terveystalo's significant role in society. We also want suppliers to commit to taking responsibility for the economic, social and environmental impacts of their operations. To ensure the responsible conduct of suppliers, contractual suppliers and suppliers participating in tendering processes have to approve the Supplier Code of Conduct, which includes guidelines and requirements pertaining to anti-corruption and bribery, human rights, fundamental rights at work, occupational health and safety, taxation and environmental responsibility. Terveystalo also uses a supplier self-assessment form that covers topics such as compliance with the Supplier Code of Conduct.
Whistleblowing channel gives everyone the oppurtunity to report suspected misconduct
One important aspect of our culture of responsible business is that everyone who acts on behalf of or with Terveystalo and every customer, partner and supplier feels that they can freely report any suspicions of misconduct and trust that Terveystalo will take appropriate measures to investigate any actions that are or are suspected of being in violation of the Code of Conduct. Actual or suspected infringements are primarily reported to the supervisor, the supervisor's supervisor or Terveystalo's Legal & Compliance department. Terveystalo also uses WhistleB, a whistleblower system open to everyone. This channel enables anonymous reporting of observed or suspected misconduct at: www.report.whistleb.com/terveystalo. Any suspected misconduct and violations are investigated appropriately and confidentially. If a suspected violation proves to be unwarranted, there are no negative consequences to the reporter provided that the reporter has acted in good faith.
We are happy that the whistleblowing channel has reached our employees and that the channel has been used to respond to suspected violations.
We ensure data protection and information security for patients
Privacy protection is a core value for us. At Terveystalo, we respect everyone's privacy. We pay special attention to the appropriate and legally compliant processing of personal data. We provide our personnel with training and instructions on the processing of personal data and emphasize the particular confidentiality and protection of patient data. The realization of data protection is the responsibility of everyone who works for Terveystalo.
The digitalization of health care presents significant opportunities for improving the availability and effectiveness of care as well as the early identification of risks. Terveystalo has made significant investments in the development of digital services and tools. As digital services increase in importance, modifying the industry, the requirements concerning data protection and information security increase accordingly.
Terveystalo stores patient information in information security certified patient information systems. Terveystalo's patient information systems are category A systems and they have undergone information security certification in accordance with the regulations related to providing Kanta services. In addition, Terveystalo's data protection and information security is regularly audited internally and by a third party according to the ISO 9001:2015 certification.
Terveystalo applies the appropriate physical, technical, and administrative protection measures to protect data from misuse. These measures include, among others, control and filtering of network traffic, use of encryption techniques and safe data centers, appropriate access control, controlled granting of access rights and supervision of their use, giving instructions to staff participating in personal data processing and risk management related to the planning, implementation, and maintenance of our services. Terveystalo chooses its subcontractors carefully and uses agreements and other arrangements to ensure that they process data in compliance with the law and good data protection practices.
We use data and AI responsibility
The identification, prediction and prevention of illnesses and health risks benefits both the patient and society. Collecting, analyzing and using patients' health data is an essential part of health risk identification. It ensures that we can provide timely treatment for customers and give recommendations. It is always up to the customers to decide if they want to accept them. We use and develop AI in a reliable and ethical manner. We actively monitor that the AI solutions we use are responsible, beneficial to people, relevant to both Terveystalo and the customers and that the specified objectives are achieved. We respect and monitor the realization of fundamental rights also in the context of using AI technology and we protect our customers' data and privacy in all circumstances.
We engage in internal dialogue in the company regarding the ethics of AI and topics related to data protection (including the Act on the Secondary Use of Health and Social Data). We actively monitor AI solutions, the related discussion and recommendations (including the EU regulations on AI that are currently in the process of being drafted). In the development and use of AI, we are committed to legal compliance and we adhere to the general ethical recommendations pertaining to the use of AI.